"Many in this world are curious, but at the same time fearful, about Jesus. This book, at a stroke, can satisfy the curiosity and remove the fear. I believe 'Seek ye First the Kingdom...' provides a comprehensive insight into what a grand and fulfilling experience it is following the real living Jesus, one-on-one, with no dogma or doctrine getting in the way...."
Brian Longhurst has been aware of the reality of the spirit realms since childhood. Born in England, he moved to Canada as a young man, where he began what was to become an enduring, personal relationship with Jesus, who manifested in glory to him when Brian was 22. Jesus told him he had come to lead him back to God. From then, his encounters with the living Jesus began in earnest, with a decades-long journey of spiritual awakening.
After marrying, Brian returned to live in England. He now resides in Gloucestershire with his wife, Theresa.
"Seek ye First the Kingdom . . ."
One man's journey with the living Jesus
ABOUT THE BOOK
Perceptive, life-altering and philosophically elegant, 'Seek ye First the Kingdom ... One man's journey with the living Jesus', is filled with profound moments of spiritual truths, experienced first-hand by Brian through his personal, decades-long journey with Jesus.

Deeply inspiring, this book will benefit those seeking the path to true enlightenment and a deeper personal relationship with the living Jesus.
Honest to Goodness
"More than just a delightful read...

'Seek ye First the Kingdom . . .' is an engrossing and inspirational true story of one man's life-long spiritual journey. Even in the first few pages, it becomes apparent to the reader that Brian Longhurst has dedicated himself to Truth and the living Jesus more than most men ever do – and the results are astonishing. I know that you will enjoy Brian's autobiographical account of his devoted quest, as well as the many humorous and always touching anecdotes that he shares from his life of commitment to our "elder brother." Thank you, Brian, for your willingness to seek first the Kingdom!" ... Julie, San Antonio, Texas, USA (Amazon.com review)

Brian Longhurst

"If you seek to experience true Christianity and the supreme joy of direct personal experience with Jesus, start by reading this beautiful account of a lifetime of inspiring communication with the Prince of Peace Himself." . . . Owen Waters, Author, Spirituality Made Simple
~ Brian Longhurst, Author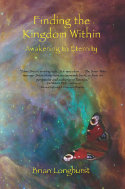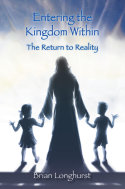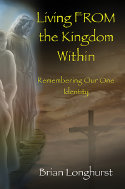 (Book 4)
Living FROM the
Kingdom Within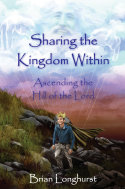 (Book 5)
Sharing the Kingdom Within

(Book 6)
Extending the Kingdom Within: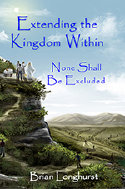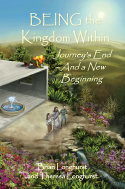 (Book 7)

BEING the Kingdom Within:
WHAT READERS HAVE TO SAY . . .
© 2023 Six Degrees Publishing Group Inc.




MORE BOOKS IN BRIAN LONGHURST'S "KINGDOM SERIES"
BOOK 1 OF THE 'KINGDOM SERIES' BY BRIAN LONGHURST