Honest to Goodness
© 2021 Six Degrees Publishing Group Inc.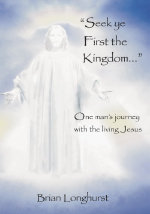 Spirituality/Enlightenment
Metaphysical/ Visionary
ISBN: 978-1-942497-52-3
Ebook: 978-1-942497-53-0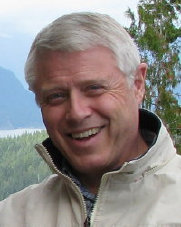 "Books that transcend the ordinary."
BEING the Kingdom Within:
Journey's End ~ And a New Beginning
Format: Paperback & Ebook
Order Here:
About Book 7 of the Kingdom series
Author Info:
More Books in Brian Longhurst's 'Kingdom Series'
By Brian Longhurst and Theresa Longhurst
Product Details
Imprint: Six Degrees Publishing Group
Size: 6"x9" (229 x 152mm)
Perfect Bound
Pages: 363
Cover Price: $18.95 USD
Distribution: Ingram Content

Brian Longhurst is an extraordinary and profoundly uplifting author, teacher and illuminary, who has an enduring, personal relationship with Jesus. He's an avid student of A Course in Miracles and A Course of Love, and this book includes references to ACIM text, ACOL text, as well as Brian's personal stories. You can find more of his writings on Brian's web site, Honest2Goodness.org.uk, where he shares a devotional Service of Mystical Communion with Christ for all who desire to freely practise one-on-one communion with the living Jesus.
(Book 2)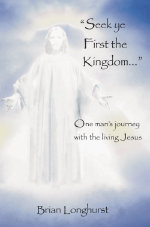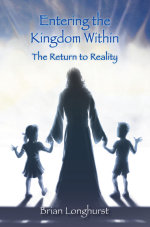 John Barkovich, London, Canada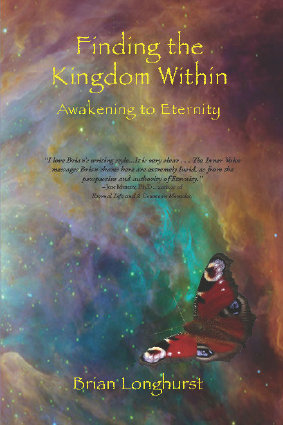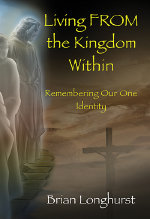 (Book 3)

(Book 4)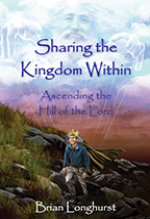 Sebastián Blaksley,Buenos Aires, Argentina

Reading BEING the Kingdom Within, I found myself immediately enveloped in the love and peace that shines through from the heart of Brian. I found it to be immediately clear, true and utterly profound in its message. It speaks directly to the heart, and so, can be read from the heart and resonated-with deeply. Its loving message is clear and simple behind the words. What a divine gift this message is, encouraging us to open our hearts and minds and explore – discover, unveil – the depths of our magnificent SELF."
Jay Logan, Sidney, Australia
BOOK 7 OF THE 'KINGDOM SERIES'
This concluding volume in the Kingdom series really takes us, spiritually, mystically, to the summit of the Hill of the Lord with Jesus as our beloved Companion of the Way every step. Brian has an extraordinary gift for explaining deeply esoteric truths in a way that renders them straightforward, easy to comprehend and assimilate. An invisible bonus is that the reading lifts us up in a spiral of joy and delight."
What readers have to say . . .
"BEING the Kingdom Within is a loving invitation to become aware of the reality of the being of pure love that we truly are.

"The authors help us to raise our thoughts beyond the small ideas we have of ourselves, towards a dimension in which it is revealed to us that we are human beings carrying the light of Christ. This knowledge, lovingly shared, constitutes the essence of the re-creating power of a New Heaven and a New Earth. Re-creation that, as stated in the authors' words:
'… is happening right now, in this time of the unfolding toward completion of the Great Rescue Programme, from the within into the without – the external world of form; the transformation of the world of separation, conflict, brokenness into the Kingdom of Heaven on Earth.'"
(Book 5)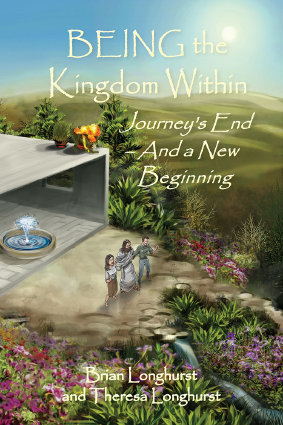 (Book 6)


Extending the Kingdom Within:
None Shall Be Excluded
In the seven-volume, progressive Kingdom series, which began with "Seek ye First the Kingdom ...", we have journeyed, ascended in our mind, one mystical step at a time, from the valley of the shadow of death to the summit of the Hill of the Lord. The real, living Jesus has been with us throughout, as our Loving Guide, counsellor, comforter, strength, elder brother and beloved Companion of the Way. The objective of our journey has always been Awakening from the dream of separation from God and from our true, Whole, limitless, all-empowered-by-Love, One, undivided Self.

Now, with book seven, we have completed our journey to accepting and becoming aware of our true, limitless, all-empowered-by Love Christ-Self within. This is accomplished by our steadfast choice for re-connecting our thinking mind with our feeling heart, so that they are joined in unity and holy (i.e., Whole) relationship and purpose. This means that we can now freely, gladly, joyfully acknowledge that, in fulfilment of our heart's shared desire, we are joining with Jesus in equality of Being as co-creators of a new, spiritually-elevated order of reality. Without our Wholehearted desire for this we deny ourself the opportunity to join with him – and all our brothers and sisters – in unity and relationship for this purpose.

This is a holy and sacred purpose – to bring an end, forever, to judgement, grievance, conflict, pain and suffering, and 'death', and in their place – to usher in to the realm of physicality perfect, divine Love, peace, joy, freedom and abundance of Life: the Kingdom of Heaven on Earth. Perfect Love is the power of creation. Jesus demonstrated this power as the elevated, Son-of-God, Christ-Self in human form two thousand years ago, with countless miracles, telling all who are willing to believe him: "… the works that I do shall he do also; and greater works than these shall he do …" (John 14:12)

This New Order, the elevated Self of form, is now emerging, as a butterfly from its chrysalis, from within each of us as we choose to re-join our thinking, decision-making mind with our feeling heart – Universal, Unified Heart-Mind and Spirit – thereby ending the illusory separation consciousness. Joining of mind with heart, in unity and harmony of relationship that is our true nature, enables the opening to awareness and experience of – re-connects us with – our higher, limitless, timeless, eternal Self and the Oneness of all creation within the Creator.

This emerging state of our Being is becoming expressed, shared, extended, lived, manifested into the external world by all as we resurrect, arise to accomplishment of the all-empowerment that is the Truth, the Love and the Light that we all are.

The apostle John says it this way:

Beloved, now are we the sons of God, and it doth not yet appear what we shall be: but we know that, when he [Jesus] shall appear, we shall be like him; for we shall see him as he is. And every man that hath this hope in him purifieth himself, even as he [Jesus] is pure. (1 John 3:2-3)

He has appeared, in the midst, with us all, and is with us forevermore. We can become aware of his presence by going within, where he has his dwelling with each and every one of us. He is fully aware of – One with – all of us already, waiting with infinite patience for us to join with him in unity of relationship and purpose, for the creating of the Kingdom of Heaven on Earth. That joining, that connection, is perfect, unconditional, all-encompassing Love.

Jesus evinced this elevated Self of form as an example-life for us all to emulate. The New Order of Being now arising in our midst is the fulfilment of Jesus' prayer:

"… Thy Kingdom come; Thy Will be done on Earth as it is in Heaven."

~ Brian Longhurst
(Scroll sidebar to read more)