Honest to Goodness
© 2023 Six Degrees Publishing Group Inc.

Spirituality/Enlightenment
Metaphysical/ Visionary
ISBN: 978-1-942497-50-9
Ebook: 978-1-942497-51-6



Books that transcend the ordinary.
Extending the Kingdom Within: None Shall Be Excluded
Product Details
Imprint: Six Degrees Publishing Group
Size: 6"x9" (229 x 152mm)
Perfect Bound
Pages: 367
Distribution: Ingram Content
Brian Longhurst is an extraordinary and profoundly uplifting author, teacher and illuminary, who has an enduring, personal relationship with Jesus. He's an avid student of A Course in Miracles and this book includes references to ACIM text as well as Brian's personal stories. You can find more of his writings on his web site: Honest2Goodness.org.uk, where he shares his "Messages of Encouragement" and "Diary of a Christ Communicant."
With this, his sixth book in the Kingdom series, Brian Longhurst continues your journey by extending the Kingdom within. Become enlightened to the understanding that we can be in this world but not of it; that we can rise above the battleground of separation and conflict to the real world of peace, joy and unconditional Love, as Brian openly recounts his own deeply personal visionary experiences with the Holy Spirit and Jesus--often with a dash of light-hearted humour. Brian puts it this way:
"Arriving at the place of readiness for extending the Kingdom within means we are one step closer to our Destination. It focuses us on all the qualities and attributes of our true Being as Papa's beloved, unified, all-Loving Son, and thus, inevitably, away from the ego's relentless pull onto a downward spiral into the abyss of outer darkness, brokenness, conflict, oblivion – the carousel of birth and death."
—Connie Lysko, Ocean, New Jersey, USA
Living From the Kingdom Within:
Remembering Our One Identity
—Linda Down, Northamptonshire, England
I wholeheartedly recommend his books to anyone looking for a pillar of truth within a world of seeming chaos."
—Philip Chowney, Geneva, Switzerland
"Brian Longhurst may not call himself a mystic but I will. His newest book, Extending the Kingdom Within ~ None Shall Be Excluded is definitely a spiritual gift. He has obtained the Divine connection with the Living Jesus and has shared it with us. I can only compare the book to purchasing a rare antique chest. When the key is finally found in a secret compartment, it unlocks each drawer to reveal a precious gem. Similarly, each chapter of Brian's book unlocks and reveals beautiful mystical secrets and Divine truths.
"The clarity of Brian's writing touches our very essence, however closed and darkened we may think or have thought we are. Jesus' words, through Brian, light the touch-paper of the questing mind, causing the Light within to become ablaze with desire and intent to know Who we truly are: the One Son of God, united in our Father."
"The synchronicity between Brian's book and my learning of A Course in Miracles is breathtaking. May we all Be who we are, shining the Light for others as we journey Home to 'Papa'. It is with the help of books like Brian's that this message extends further for all."
—Alison Gray, Berwick-upon-Tweed, England
Sharing the Kingdom Within:
Ascending the Hill of the Lord
BEING the Kingdom Within:
Journey's End ~ And a New Beginning
BOOK 6 OF THE 'KINGDOM SERIES' BY BRIAN LONGHURST
ABOUT THIS BOOK
WHAT READERS HAVE TO SAY . . .
MORE BOOKS IN BRIAN LONGHURST'S "KINGDOM SERIES"
AUTHOR INFORMATION: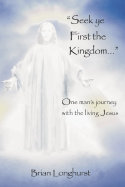 "Seek ye First the Kingdom..."
(Book I)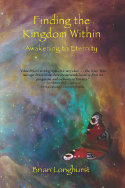 Finding the Kingdom Within
Awakening to Eternity
(Book 2)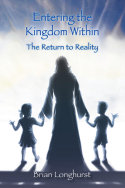 Entering the Kingdom Within
The Return to Reality

(Book 3)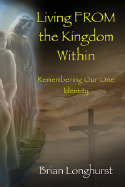 (Book 4)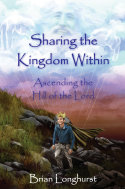 (Book 5)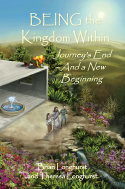 (Book 7)