Honest to Goodness
© 2023 Six Degrees Publishing Group Inc.

Spirituality/Enlightenment
Metaphysical/ Visionary
ISBN: 978-1-942497-37-0
Ebook: 978-1-942497-38-7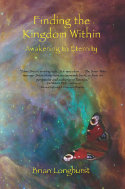 "Books that transcend the ordinary."
Living FROM the Kingdom Within: Remembering Our One Identity
Product Details
Imprint: Six Degrees Publishing Group
Size: 6"x9" (229 x 152mm)
Perfect Bound
Pages: 373
Distribution: Ingram Content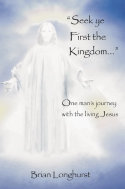 "Seek ye First the Kingdom..."
Brian Longhurst is an extraordinary and profoundly uplifting author, teacher and illuminary, who has an enduring, personal relationship with Jesus. He's an avid student of A Course in Miracles and this book includes references to ACIM text as well as Brian's personal stories. You can find more of his writings on his web site: Honest2Goodness.org.uk, where he shares his "Messages of Encouragement" and "Diary of a Christ Communicant."
Finding the Kingdom Within
Modern day mystics are just a real as the air we breathe. Continue your journey with Brian Longhurst with this fourth volume in the 'Kingdom series'. This deeply insightful and inspiring book explains esoteric realities about eternity by showing you, in unequivocal, simple-to-grasp-and-apply terms, the ease with which we can join with Jesus and the Holy Spirit and receive Their Help to forgive and heal the karmic issues that have beset mankind since the dawn of time.
Become enlightened to the understanding that we can be in this world but not of it; that we can rise above the battleground of separation and conflict to the real world of peace, joy and un-conditional Love, as Brian openly recounts his own deeply personal visionary experiences with the Holy Spirit and Jesus--often with a dash of light-hearted humour.
(Book I)
(Book 2)
"Living FROM the Kingdom Within conveys on every page, and in a myriad of rich tapestries of description, what it is to fully live with steadfast focus on the Truth of our Being. Brian takes the reader through the principles of what that means and well past the play of ideas into the domain of truly living those principles. Each chapter, and the accompanying Diary of a Christ Communicant passage, helps to bring the reader back within, enabling subtle yet profound realignment with the Kingdom and our One Identity."


This book will provide you practical aids to joining the Great Awakening from the dream of 'death' to the remembrance of our One Identity in God.
~Dennis Gaither, M.D., O.M.C., Mount Vernon, Washington
~ Andrea Matthews, Author,The Love Between,White River, South Africa (www.thelovebetween.co.za)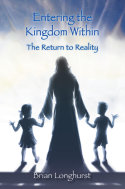 Entering the Kingdom Within

(Book 3)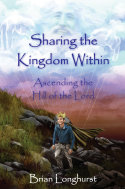 (Book 5)
Sharing the Kingdom Within

Living FROM the Kingdom Within is a work of art that deserves to be read slowly, savored, contemplated, and read yet again. There is a depth of wisdom here that comes out of a lifetime of ever-deepening spiritual commitment and communion with the Divine, the essence of Love. I am grateful for Brian Longhurst's truly beneficial presence as a way-shower and inspiration to us all."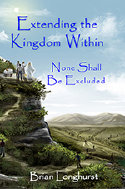 Extending the
Kingdom Within:
(Book 6)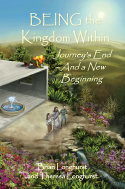 (Book 7)
BEING the Kingdom Within:
Journey's End ~ And a New Beginning

(Book 7)
BOOK 4 OF THE 'KINGDOM SERIES' BY BRIAN LONGHURST
ABOUT THIS BOOK
WHAT READERS HAVE TO SAY . . .
MORE BOOKS IN BRIAN LONGHURST'S "KINGDOM SERIES"
AUTHOR INFORMATION: