I am known as a modern mystic. Over many years I have gained a wealth of metaphysical experiences which offer me the most extraordinary insights into life. As a spiritual teacher I have devised many inner exercises which allow people to experience the interconnectedness of All life, bridging the illusion of separation between our inner and outer worlds. I offer people the ability to maintain a state of inner peace and freedom, regardless of the situations and circumstances of their lives.

Yes . . . this is possible!

All is possible within the power of unconditional Love. I have the consciousness and ability to empower people, thus assisting them in remembering and reconnecting with their own Divine potential.

When certain universal principles of Truth become an aspect of your life, the extraordinary becomes really quite ordinary. Aeons ago, we settled for life in the illusion. I will teach you the way out. I have spent five decades exploring the higher realms of consciousness. It is time for your outdated and outmoded personal world reality to give way to the higher potential of a far Greater Reality.

~ Michael J Roads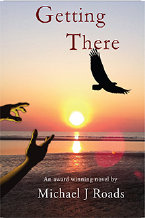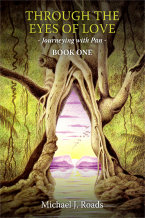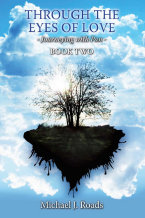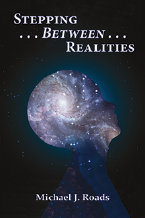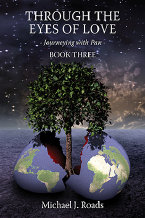 MICHAEL J ROADS



ISBN 978-0-985604-82-0
Amazon ASIN: B007PV32F2
ISBN 978-0-985-6048-4-4
Amazon ASIN: B0061TCBW4
ISBN 978-0985-6048-6-8
Amazon ASIN: B00JNK4RL6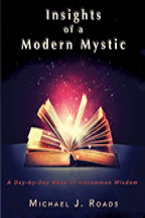 ISBN 978-1-942497-16-5
Amazon ASIN: B0061TCBW4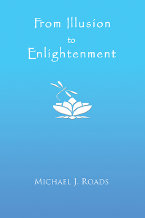 ISBN 978-1-942497-12-7
Amazon ASIN: B018RJHD8W
ISBN: 978-1-942497-24-0
Amazon ASIN: B06WV72KGR
Michael J Roads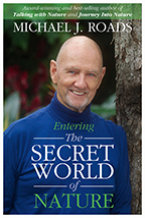 ISBN 978-1-942497-39-4
Amazon ASIN: B07H1D2KKR
2013 Global eBook Bronze Award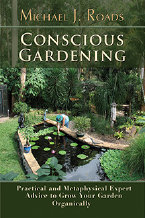 ISBN: 978-1-942497-05-9
Amazon ASIN: B009TWEQQE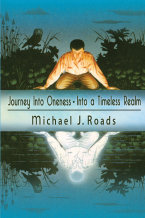 ISBN: 978-1-942497-06-6
Double Book Print Edition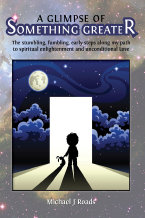 Amazon ASIN: B006O0I1BK
eBook only
Amazon ASIN: B007YK4N3O
eBook ISBN : 9781452409863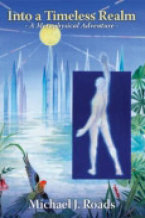 Amazon ASIN: B0074B51Y8
eBook ISBN : 9781452440484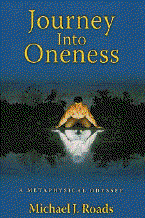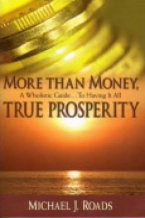 Amazon ASIN: B007SA6ICO
eBook ISBN : 9781476280110
Amazon ASIN: B006WSJP2I
eBook ISBN : 9781452451367
© 2023 Six Degrees Publishing Group Inc.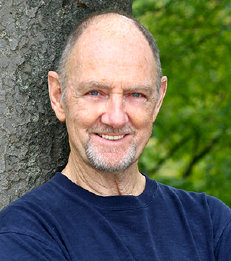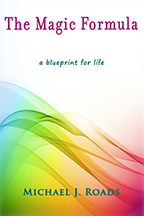 ABOUT MICHAEL J ROADS
Known as a modern mystic, Michael Roads was born in 1937 in Cambridgeshire, England. His background is in nature and agriculture. With his young family, he emigrated in 1963 to Tasmania, the island state of Australia, where he established himself as an organic farmer. This was when his public life began, lecturing to other farmers on the merits of the living soil. Throughout this time, working closely with the land, his natural ability to communicate with nature, as well as travel beyond linear time and space, developed more and more profoundly.
Eventually, this led to him sell his farm and follow a spiritual path. The years that followed were a period of both emotional and physical pain. However, at age 49, at his very pinnacle of suffering, he surrendered, experiencing spiritual enlightenment. He was so aware of the unnecessary pain and suffering that he had created for himself that he began to teach the path of unconditional Love.
Over the years Michael has written 23 books, and for 30 consecutive years,` prior to the covid lockdowns, he traveled over 5 continents, presenting inspirational 5-day intensives in a clear, compelling, humorous, and no-nonsense format, enabling many participants to experience profound shifts in consciousness. All his courses are currently presented online.
Now, at age 86, he is finding life as enriching and fulfilling as ever. With an enlightened consciousness, the richness, power, and impact of his words reach to the hearts of all those people who are open to Truth. He has both the consciousness and the ability to empower people to embrace the true nature of reality and assist them in their spiritual awakening to their Divine potential.
Author's Social Media Links
Michael J Roads

Books that transcend the ordinary
NEW! Release date: June 21, 2023
Where to buy:






In this latest book about my most recent metaphysical journeys, I had two ideas that I wanted to follow through on: I wanted to see and experience the great forests of Gondwanaland; and, I wanted to see and experience what existed on a higher frequency within the one hectare of garden that I currently call home. All the rest was spontaneous, as a greater metaphysical world reality revealed to me wonders of which I had never even dreamed. Truly, I had no intention of being washed up on the shores of Mars, and the Inner Earth was a destination I had long ago surrendered. And as for being involved in end-of-term exams . . . no way! However, as always, timing is everything. It is so with Nature and it is so with humanity . . . if we allow.

As I mature with the years and wisdom grows, my journeys take me ever deeper into the great Truths that underline all life, all Nature . . . and beyond. - Michael J. Roads, author of Talking with Nature/Journey into Nature, From Illusion to Enlightenment, Entering the Secret World of Nature, and many more!