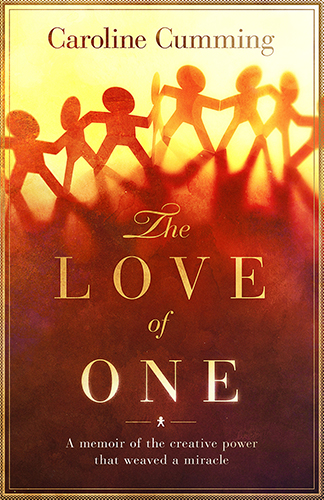 Kenos Press ™
Six Degrees Publishing Group ™
Sustainable Business Press ™

© 2021 Six Degrees Publishing Group Inc.




"Books that transcend the ordinary"

Australian author and speaker, intuitive, mentor, and holistic therapist with over fourteen years of experience, Caroline Cumming inspires and empowers people from all walks of life to live with an open heart. "By living this way," says Caroline, "they can be love in action for themselves, others, and the world."
A lover of full moons and sunrise, sacred fire and dreams, her insatiable curiosity and relationship with both the natural world and the magical unseen informs all that she does. She lives with her husband on the beautiful coast of NSW, Australia. The Love of One is her debut book.
"
Memoir/Relationships/Self-help:Inspirational
ISBN: 978-1-942497-19-6
Size: 5.50 x 8.50 (216 mm x 140 mm)
292 pages - Trade Pbk
BISAC: BIO026000;FAM000000;SEL021000
Distributor: Ingram Content
SRP: $18.95 USD
Ebook ISBN: 978-1-942497-20-2
"They said his survival would be against the odds. They hadn't accounted for the creative power of unconditional love…"
June 2012. Frustrated by financial and marital turmoil, all I want is life back on track. Instead, a sudden illness crashes my husband, Gordon, to the brink of death in coma. Forced to embark on an epic journey, I confront my terror of abandonment, loss, and the unknown. In a race against time, family rifts, the unseen at play, epiphanies, bombshells, and the extraordinary spontaneous growth of a special online community all converge as I discover how to heal a heart, love freely, and experience that which is never alone.

Part magical mystery, part awakening and collective journal, this book intimately explores how we create the suffering of disconnection, and illuminates the possibilities when we are love in action. Raw, candid, and insightful, this story is for anyone struggling in life, relationships, or seeking inspiration on how to connect and receive from the richest depths of vulnerability and the heart.
Praise for
The Love of One

GTX150005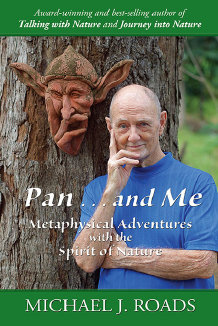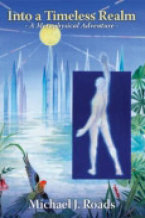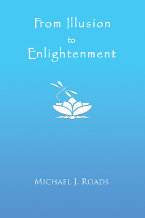 "The Love of One is probably the most powerful love story I have ever read. This is not a sanitized account of dealing with the illness of a loved one but a visceral journey of raw emotions. Caroline Cumming's writing style is intimate in the extreme. I felt with an overwhelming intensity every high and low of her husband's fight for survival. I shared her rage and her joy. You do not read this book, you live it and in doing so you will cherish your loved ones all the more."
–Anthony Peake, consciousness researcher, speaker and author of "The Infinite Mindfield – The Quest to find the Gateway to Higher Consciousness"
"Stunning prose … keeps you on the edge of your seat … journal of what healing our fearful stories looks like and requires to be achieved … and of the power we have as a community when we join together with love and compassion … For those seeking wisdom, personal clarity and answers, or experiencing upheaval or grief, it will be a godsend. For those who love in-depth stories about people's lives, it will simply be a joy. You will be changed and potentially transformed into a better version of yourself just by reading it".
–Katie (Altham) Todd, psychotherapist and bestselling author of "Who Am I? An Archetypal Quest"
"This is a beautiful story of the healing power of love and spiritual support when Caroline's world was turned upside down."
–Barry Eaton, broadcaster and author of "Afterlife" and "No Goodbyes"
"Cumming is a fantastic storyteller. One of the most extraordinary and powerful aspects of The Love of One is that it transports the reader so completely to be a silent companion with Caroline … There are precious few books that have the ability to turn a passive reader into a truly "active reader" who responds instinctively to the emotions and experiences of the book … A powerfully and beautifully expressed reminder to treasure those loved ones we have in our lives."
–Dr Julie Mundy-Taylor, Liaison Librarian, Research Support Services, University of Newcastle.

"Just in reading this story I felt transported into my own spirit. I would highly recommend this book to anyone … it takes the reader on a journey into compassion, faith, love, honesty, and the indomitable spirit of humankind."
–Helen Gill, intuitive and healer
"Spellbinding … (Caroline's) words connect with the reader at a deeper level, we remember our vulnerability of our shadow, and as (her) words weave their tapestry of acceptance for best outcome for 'Gordon's higher self,' we too recognize the divinity of our lives. A very powerful read."
–Mary Atkins, author of "Finding Your Voice" and "Losing You"
"Absolutely brilliant! Cumming's ability to capture such authentic expression in the midst of trauma and vulnerability is both admirable and inspirational … you cannot help but be uplifted by the power of unconditional love, connection and the spirit of community. My heart is full after reading this book."
–Angie Quinn, therapist and life coach

Creating change in the outer world requires each of us to heal the same wounds found in our inner world and to embrace the creative power of unconditional love for the highest good. The Love of One offers readers exactly that journey, told through the potency and accessibility of ordinary human beings and a conflicted family
that symbolises the largest family of all: humanity . . ."