Honest to Goodness
© 2018 Six Degrees Publishing Group Inc.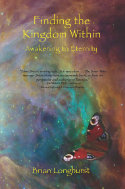 What readers have to say . . .
Spirituality/Enlightenment
Metaphysical/ Visionary
ISBN: 978-1-942497-30-1
Ebook: 978-1-942497-31-8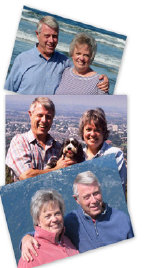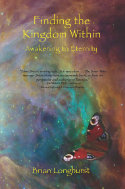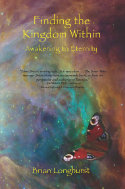 Facebook
Guest Blogger at
Awakening
Together.org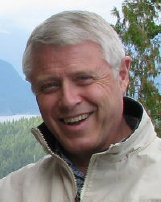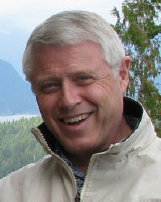 "Books that transcend the ordinary."
Entering the Kingdom Within: The Return to Reality
Release Date: June 1, 2017
Format: Paperback & Ebook
Buy here:
About the Book:
Author Info:
More Books in Brian Longhurst's 'Kingdom Series'
By Brian Longhurst
Product Details
Imprint: Six Degrees Publishing Group
Size: 6"x9" (229 x 152mm)
Perfect Bound
Pages: 370
Cover Price: $18.95 USD
Distribution: Ingram Content
"Seek ye First the Kingdom..."
One man's journey with the living Jesus





Brian Longhurst is an extraordinary and profoundly uplifting author, teacher and illuminary, who has an enduring, personal relationship with Jesus. He's an avid student of A Course in Miracles and this book includes references to ACIM text as well as Brian's personal stories. You can find more of his writings on his web site: Honest2Goodness.org.uk, where he shares his "Messages of Encouragement" and "Diary of a Christ Communicant."
Finding the Kingdom Within
Awakening to Eternity
This third book in Brian Longhurst's 'Kingdom series', shines a light on what Jesus reminds us of in the book "A Course in Miracles": We are not a temporal body, but an eternal, all-Knowing, all-Loving, unified Mind and Spirit – just like our Creator. Each chapter sets out easy-to-follow and understand explanations of how a Great Awakening to the remembrance of our endless reality as Papa's Beloved Son is taking place right now.
(Book I)
(Book 2)
"Hearty and generous, this book is a celebratory stew of commentary, insight, story telling, and so much more that will aid the spiritual student. Brian Longhurst is an eloquent writer who is incisive in shining Light on current issues, and brings a fresh perspective on the path of spiritual Awakening through Christian mysticism – all in accord with A Course in Miracles." –Susan Oliver, Wooler, England.
–Michael J. Roads, Author
"From Illusion to Enlightenment" and "Insights of a Modern Mystic" Queensland, Australia


More Info

(Book 4)
Living FROM the Kingdom Within
Remembering Our One Identity